How to mint
There are three different ways to join the family of 15,000 CyberKongz VX:
Owning Genesis
Every Genesis CyberKong #1 - #1000 owner will be able to mint a matching voxel-based CyberKong VX #1 - #1000 at no extra cost besides the network fee.
Owning Baby
Every Baby CyberKong #1001 - #5000 owner will be able to mint a random CyberKong VX in the range #1001 - #15000 at no extra cost besides the network fee.
Mint
10,000 random CyberKongz VX in the range #1001 - #15000 are offered on the open market accessible to everyone to mint for a set price of 0.07 ETH.
Stay tuned
Roadmap
The most technologically advanced species will not stop any time soon...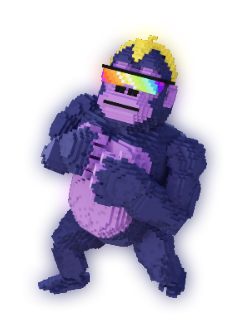 Level One
CyberKongz VX Launch
The time for you to get your own CyberKong VX as a custom playable Metaverse Avatar has finally arrived. CyberKongz VX are launched in partnership with The Sandbox and the integration as playable avatars into The Sandbox game is now in development.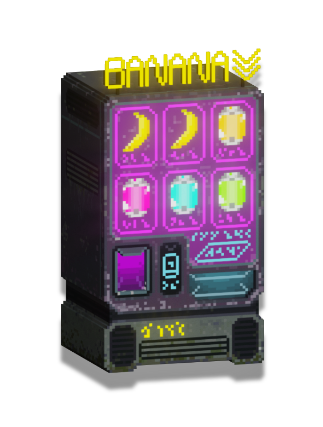 Level Two
The Banana Shop
A mysterious merchant begins offering equipment in Banana Shops all over Kongz Island. Players will be able to buy custom CyberKongz VX equipment and wearables to give their avatar additional playability and style during adventures in community-built Metaverse games.
On top of that, the launch of the BANANA SHOP will bring added utility and perks for both the Banana Token as well as the 2D CyberKongz.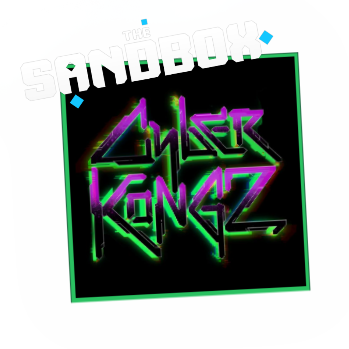 Level Three
Kongz Island
A massive, multi-estate concrete jungle is built in The Sandbox, in which we create gaming and social experiences involving all CyberKongz NFTs as well as the Banana Token.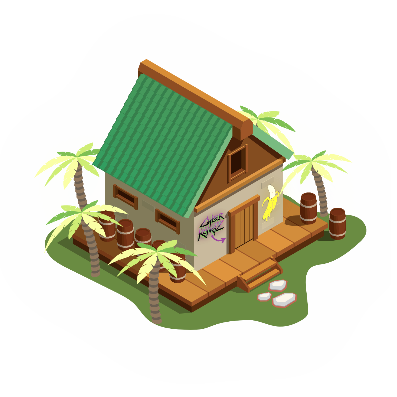 Level Four
Kongz Utility Expansion
Owning one or more CyberKongz grants you access to CyberKongz Guilds, bridging the gap between Axie Infinity, Guild of Guardians and Embersword
Key Features
Our mad CyberKongz scientists always strive for utility:
Playable avatars in
The Sandbox Universe
Get a CyberKong VX and explore the metaverse of The Sandbox together.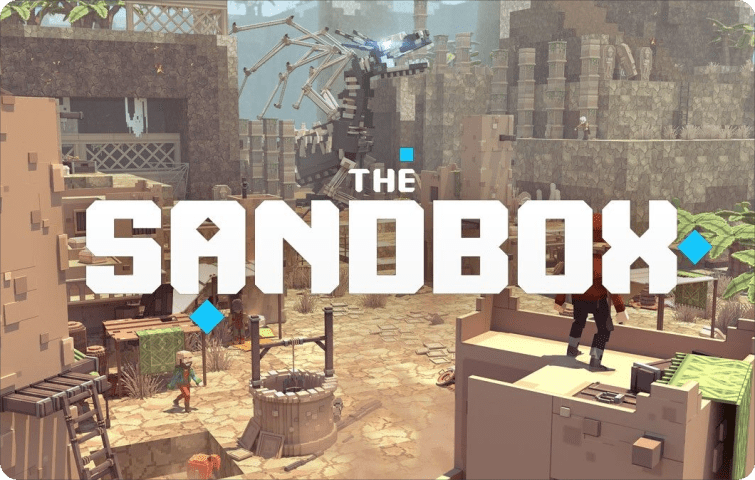 Full Commercial Rights

on all CyberKongz assets

You own all commercial rights to the images of all your CyberKongz as well as the 3D model of your CyerKongz VX.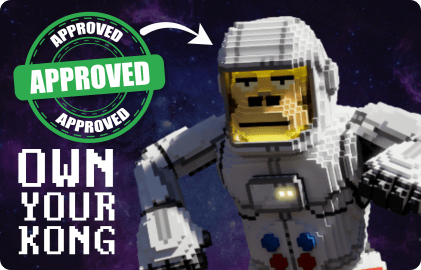 Advanced
Tokongnomics
All parts of the CyberKongz ecosystem work together to benefit the owner.